Travel
Must visit road-tripping destinations in India
Shout out to all the passionate road-trippers out there, this one's for y'all!
Roadtripping is a thrilling and adventurous experience where one can explore the unknown. It certainly gets you out of your comfort zone and makes you want to challenge your limits. When it comes to road trips, the longer the journey, the more exciting it gets! Roadtrips don't just let you customize your itinerary but they also let you discover the less popular places in and around your own country!
India is popular for its road trip experiences, especially among adults and the youth.
Here are 5 road-tripping destinations in India that you must visit at all costs!
Leh & Srinagar
Leh is certainly a dream destination for all wanderlusts out there! Roadtripping amidst the snowy Himalayan peaks on high motorable roads is quite the dream come true! Certainly, one of the most iconic, this road trip is not only limited to biker enthusiasts, but it's also an equally captivating experience road-tripping with your family as well!
Road to Bhutan
Welcome to the land of pure and exotic mysticism. The road to Bhutan is incredibly beautiful which will leave you with memories to cherish for a lifetime. Take the green route from Siliguri & head to Paro to take the infamous Tiger Nest Trek! Thousands of travelers visit Bhutan which makes it quite the hotspot for road trippers as well.
Western Ghats
The Ghats of Maharashtra has always been on our bucket list since the beginning of time. This is the kind of road trip where your journey is so much more beautiful than the destination. From Lonavala to Mahabaleshwar & Ratnagiri to Kolad; this is quite an interesting round trip! Here's an opportunity to explore wildlife like never before; with temperate weather all year round, a road trip to the Western Ghats is mesmerizing.
Sikkim
If you plan on going to Sikkim, you must take the Old Silk Route which is one of the most scenic routes on the Himalayas which was once used for trading from China to the Western countries. It is considered as a hostile route & adventure junkies might just love this one! Roadtripping on a high altitude has its own perks. This route is also considered to be an off-beat destination because of the historic significance it holds.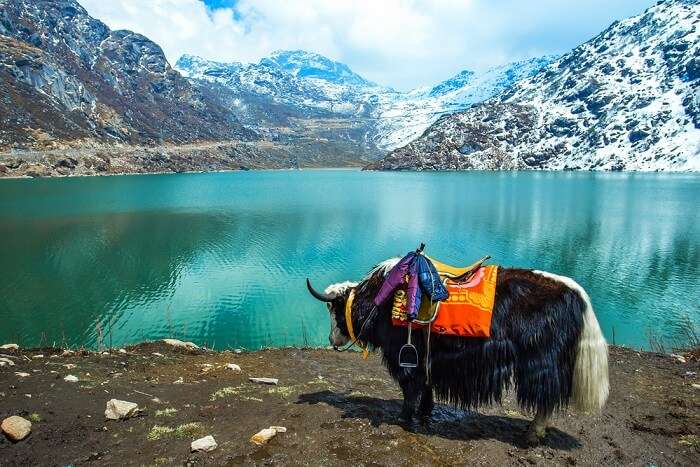 Rann of Kutch
Roadtripping to the Great Rann of Kutch is a unique one! The landscape is absolutely breathtaking and endless stretches of the white salt desert. With plenty of places to spend the night at, you can explore places around; the desert wildlife sanctuary, the Kutch Museum and much more! Rann of Kutch is definitely a great weekend getaway for all seeking to do spend some time doing unusual kinds of road-tripping.